Learn how to build Coldroom in Nigeria
In the installation of a cold room in Nigeria, so many factors must be considered. These factors are what determine the planks of procedural choices you make in the installation process.
But before going into these factors which influence each decision in cold room installation process, let's first reflect on what a cold room is, and highlight some of the cold room types commonly used in Nigeria.
A cold room is an enclosed storage facility that has its room temperature much lower than the ambient temperature. It is a room used for chilling or freezing any produce that require low temperature for storage or preservation.
Cold Room Classifications
Cold rooms are classified based on their temperature ranges and this determines their usage. Below is a table showing some cold room classification:
| | | | |
| --- | --- | --- | --- |
| S/N | COLD ROOM TYPE | TEMPERATURE RANGE | USAGE |
| 1 | Chiller rooms | 150c – 50c | Used in storing vegetable and fruits |
| 2 | Positive storage rooms | 50c – 00c | Used in storing of meat and other poultry foods |
| 3 | Negative storage rooms | 00c – (-200c) | Used in storing of frozen foods |
| 4 | Blast freezer rooms | -200c – (-400c) | This is used in fast freezing of freshly slaughtered farm produce like chicken, fish, beef etc… |
Note: Before any activities is carried out in installing a cold room, you must have the right technical know-how to carry out these activities, and also observe all relevant safety precautions throughout the process.
Steps to follow for Coldroom Installation.
1. Determine the size of the cold room perhaps in cubic dimension.
2. Make a drawing of the Cold room, either a sketch or machine drawing will suffice.
Coldroom Body Building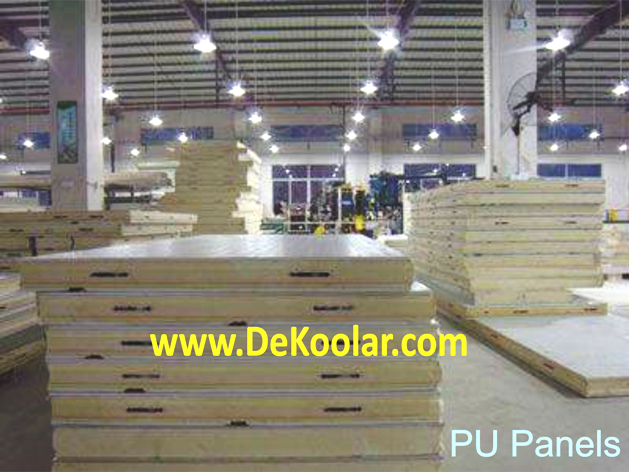 3. Get a plain levelled surface on which the cold room will be erected.
4. Cut the Polyurethane (PU) insulated sandwich panels to be used into required sizes. The thickness of the panels will be determined by the ambient temperature and interior temperature required for the cold room. The panel thickness ranges from 50mm, 100mm, 120mm, 150mm and so on.
5. After the panel thickness has been determined and cut into required sizes. Start with the erection of PU panels to the size of your cold storage room.
6. After the panels has been erected on all sides, including the roof and floor panels slabs, the next step is to apply specified sealant to all joints to prevent heat loss from any joint or angle of the room.
7. Fix the door on the cold room and do not forget to fix the emergency lock on the door.
Cold room Refrigeration System
After the assembling of the body has been completed, you move to the second phase of the installation – which is the integration of refrigeration units and system components into the built machine body.
8. Connect the cold room refrigeration system together; integrating the compressor, condenser, throttling device, evaporator and other necessary machine components.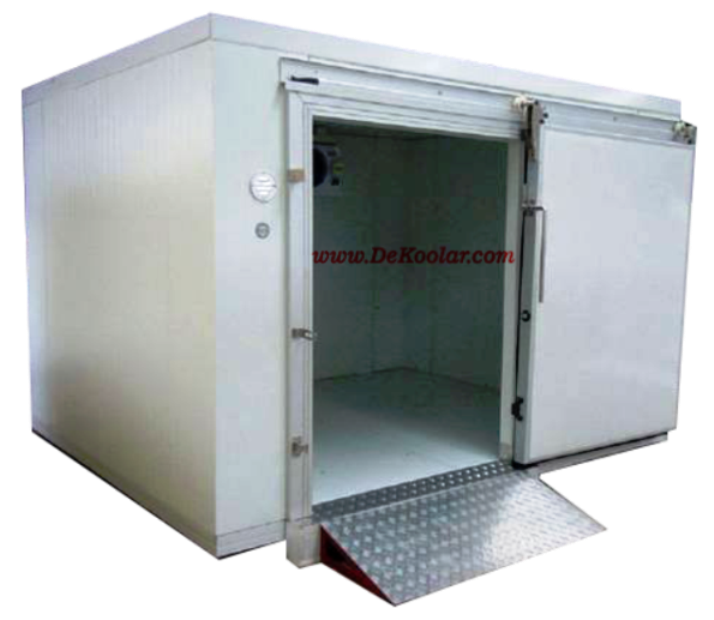 9. After this connection has been done, you carry out a leakage test in order to ensure system integrity for refrigerant.
Cold room Refrigeration System
Then, we move to the electrical phase of the installation. For Coldroom in Nigeria, please note that a 3 phase electrical system is standard among many businesses in Nigeria due largely to our power supply challenges. A single phase Coldroom is uncommon in the market.
10. Install and connect all the electrical devices, and also include a temperature controller installation to monitor the temperature of the cold room and also control the temperature in accordance to its preset temperature range.
11. After this the next step is to gas the system with refrigerant. In precaution, it is ideal to flush the system and remove all unwanted particles and carbon within the cold room refrigeration system in the course of the construction.
In addition, you must vacuum the system to remove all forms of air and moisture in the system. Then, you can prime the system with specified refrigerant in the right quantity for your coldroom specifications.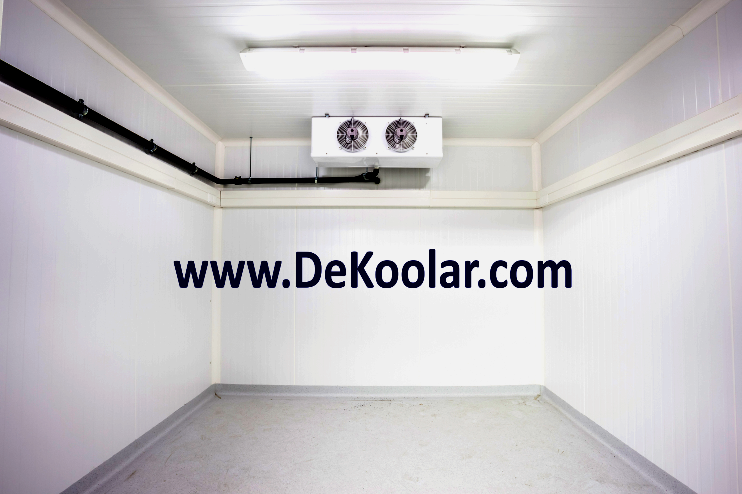 12. Finally, you can connect your coldroom to power source and start it up and monitor its operation for system quality assurance.
If you need a Coldroom in Nigeria, talk to us today and Request A Quote – Dekoolar is the leading manufacturer of quality Ice Block Making Machines, Coldrooms, Refrigeration and Air Conditioning Systems in Nigeria.