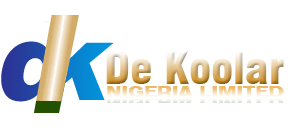 Community Relations
DeKoolar is committed to meeting social and community expectations within Nigeria and every community in which we operate and aims to align its business planning to meet government and community interests.
Partnership with our communities is both a tradition, and an important business practice at DeKoolar. Our communities hold our license to operate, and their friendly support is critical to our business success. Our philosophy is to invest in our communities and also encourage them to invest in themselves.
DeKoolar also undertakes community consultation, as necessary, during operations and a follow-up afterwards. Meeting community expectations, understanding and addressing community and stakeholder expectations and sharing information about our current and future activities are essential features of our community consultation practices.
We prepare environmental plans for all of our operations and include assessments of affected stakeholders and the necessary measures to protect their interests. We use a wide range of communication methods to consult with the community, ranging from collaboration to the use of the local media.
We also provide leadership and take an active role on issues of mutual importance to our employees, our company and indigenes of the communities in which we operate. We are committed to being a neighbour of choice.
We invest in our communities in many ways. We:
Support our employees who choose to volunteer their time and talent to help meet community needs;
Support our communities with charitable contributions and donations; and
Economic empowerment and capacity-building training programs.
Application
The Managing Director of DeKoolar is accountable to the Board of Directors for ensuring that this policy is implemented every day.
This policy applies to all personnel, contractors and joint-venturers engaged in activities under DeKoolar's operational control.
Managing Director/CEO
DeKoolar Nigeria Limited
1/2B Akogun Plaza II,
Journalist Estate Road,
Off Lagos-Ibadan Expressway
Arepo, Ogun State
Nigeria.
De Koolar Ice Block Making Machine standouts, among other machines I previously used for my Ice Block Business – quality, operational efficiency and responsiveness to my support request… Mr C. Chuka, Zone D, Apo Legislative Quarters, Abuja
Mr C. Chuka, Zone D, Apo Legislative Quarters, Abuja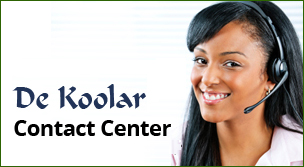 Recent Blog post
Have you given thought to those business opportunities that will thrive irrespective of economic slowdown or boom? Have you desired…

Cold room is a room in which a low temperature is maintained. It is meant for the storage of material…

In the installation of a cold room in Nigeria, so many factors must be considered. These factors are what determine…