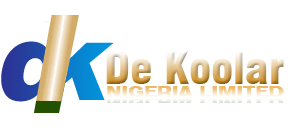 Privacy Policy
DeKoolar Nigeria Limited (DeKoolar) is committed to protecting your privacy and ensuring you have a positive experience with us. This policy outlines our personal information handling practices for both online and offline data. If you give us personal information, we will treat it according to this policy. We encourage you to read this privacy policy and those of all websites you visit.
Collection of your personal information
When we collect any personal information on our website, we will express our need for the personal data at the point of collection. Personal information is any information that can be used to identify an individual, or organisation and may include, but is not limited to, name, email address, postal or other physical address, title, occupation, and other information required to serve our customers and relate with our partners and visitors. Some of the reasons we collect your personal information include:
Provision of customer services
Participation in new product development
Registration to our corporate newsletter subscriptions
Collaboration efforts
DeKoolar recognizes its obligation to respect and uphold your right to confidential privacy thus:
We will responsibly keep all personal information we might have collected in the course of knowing and dealing with all our customers/clients and partners etcetera, in compliance with conventional privacy policy standards.
We shall seek your consent in collecting, using, and disclosing your personal information to third parties, in any case. Your personal information will not be used or disclosed for purposes, other than those for which it was collected, except with the consent of its owner, as required by law.
Unsubscribing
Subscriptions to some newsletters can be managed through the DeKoolar website. In addition, each email newsletter will include instructions on how you can unsubscribe from our newsletter mailing list. You may also unsubscribe from our various newsletters by sending a mail, including your name, email address and the title of the promotional material you wish to unsubscribe from to: info@dekoolar.com
Disclaimer
We have made every effort to ensure that the information included on www.DeKoolar.com is accurate. However we make no guarantee as to the information's absolute correctness. The contents, documents and related graphics published on this site could include technical inaccuracies or typographical errors. Changes are periodically added to the information herein.
We shall incur no liability for any errors or omissions in connection with this information. In case of any inaccuracy noticed, please contact us at info@dekoolar.com
De Koolar Ice Block Making Machine standouts, among other machines I previously used for my Ice Block Business – quality, operational efficiency and responsiveness to my support request… Mr C. Chuka, Zone D, Apo Legislative Quarters, Abuja
Mr C. Chuka, Zone D, Apo Legislative Quarters, Abuja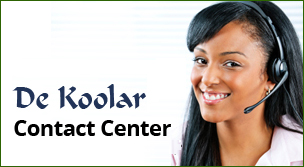 Recent Blog post
Have you given thought to those business opportunities that will thrive irrespective of economic slowdown or boom? Have you desired…

Cold room is a room in which a low temperature is maintained. It is meant for the storage of material…

In the installation of a cold room in Nigeria, so many factors must be considered. These factors are what determine…