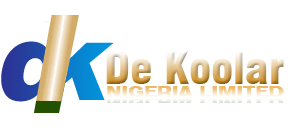 Services
Serving numerous clients since inception, De Koolar Nigeria Limited has built unmatched capacity to provide the following services reliably, timely and effectively.
Supply of HVAC Equipment, Products & Accessories:
De Koolar also supply all range of HVAC equipment, products and their accessories according to the specifications of our clients.
Technical Design and Installation Services:
We design HVAC Systems and install equipment for interested clients, whether the equipment are supplied by us, or by another third-party vendor. We offer specialized professional HVAC installation service covering domestic, commercial and industrial systems.
Maintenance and Repair Services:
Preventive and corrective maintenance is a vital and wise option for enhancing your HVAC equipment's performance and longevity. De Koolar Nigeria Limited has made it a habit to give free servicing for the period of six month for any item supplied and installed by us, and also offer contractual maintenance service. When your equipment is down, we carry out corrective and repair service including spare parts replacement.
Refrigeration and Cooling System Modification:
In case of required modifications on your equipment such as Ice Block Making Machine, Coldroom, Cold Storage Barn, Refrigerated Warehouse, Air Conditioning System, or whatever HVAC system you have. De Koolar will provide you best-in-class equipment modification or customization service, to suit your bespoke business requirements.
Contract Manufacturing Consultancy & Project Support Services:
Do you have a complex HVAC project to undertake and you require capable hands, as sub-contractors, we offer general design consultancy and HVAC project support services. Contact us today for discussion on your project.
Vocational/Technician Training Services:
We partner with government and institutions at all levels to offer capacity building program and technician training services. We have worked with Nigerian Directorate of Employment, Lagos State Government, among others, in training numerous HVAC technicians. We transfer technology and skills to various participants under such schemes.
Cooling and Heat Transfer Equipment Rentals:
In case of outsourcing need, even in remote areas and during special occasion, we provide cooling rental services, large scale Ice Blocks for parties and conferences, camping and industrial needs, among others.
De Koolar Ice Block Making Machine standouts, among other machines I previously used for my Ice Block Business – quality, operational efficiency and responsiveness to my support request… Mr C. Chuka, Zone D, Apo Legislative Quarters, Abuja
Mr C. Chuka, Zone D, Apo Legislative Quarters, Abuja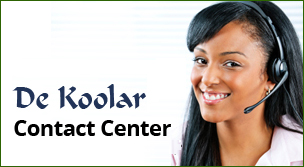 Recent Blog post
Have you given thought to those business opportunities that will thrive irrespective of economic slowdown or boom? Have you desired…

Cold room is a room in which a low temperature is maintained. It is meant for the storage of material…

In the installation of a cold room in Nigeria, so many factors must be considered. These factors are what determine…